Island Records' newly signed artist Dylan, wreaks havoc in a sleeping boy's bedroom for her latest track 'Girl of your dreams'. Directed by Carla Dauden and produced by Irresistible Studios, the music video illustrates unrequited love and the frustration of feeling invisible to the one you want most. The lyrics and visuals fit together effortlessly as we see an infatuated-lover divulge into her delusional obsession with a guy who doesn't even know she exists.
The music video begins with Dylan breaking in through a window in the middle of the night. She goes on to create carnage by trashing the bedroom, trying on his clothes, branding her name across his forehead, and singing into his ear as he sleeps, oblivious to the chaos around him. With muted tones and some vivid pops, the camera angles and VFX work simultaneously to add so many little details that if you blink, you'll miss it.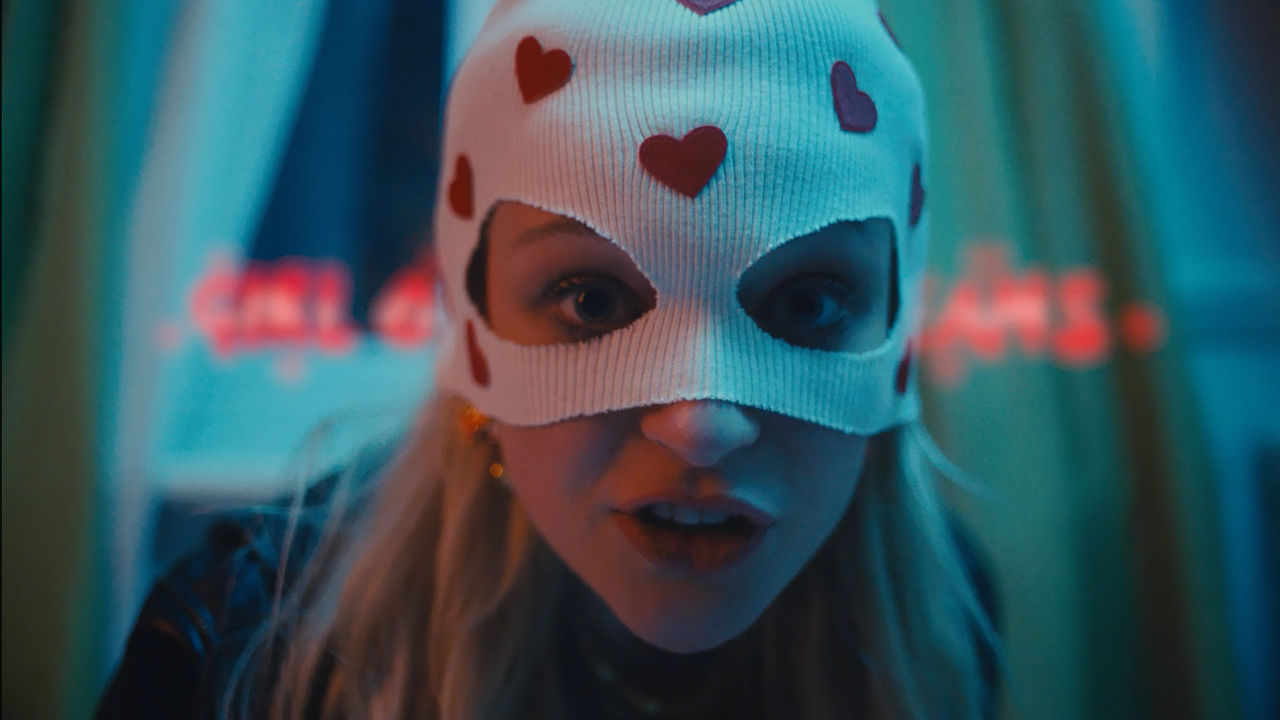 Island Records
Girl Of Your Dreams - Dylan
The promo aspired to create a fluid video that moved through the different mental stages of Dylan's character. We see constant mood shifts throughout, from playful to destructive behaviour. The music video mixes real and surreal elements in iconic visuals to truly reflect the artist's character, vibe, and performative style as Dylan goes from cuddling his feet to ripping apart a lipstick-stained t-shirt, there's so much action packed into a three-minute spot!
Carla Dauden on how she made Dylan the girl of everyone's dreams, comments: "I was immediately drawn to the track and inspired by Dylan's work. She already had a very clear vision for the video, so a lot of it was about finding moments that would make it unique to her and having fun with this obsessive-lover character. We also wanted to keep a sense of progression in the story and make sure that we kept it dynamic although contained to one location, and I think adding that layer of surrealism and playing with the language of the video was key in achieving that."
Where it featured...
client

title

artists_names